In recent developments, Sensex closed above the 33,000 mark for the first time ever while Nifty also ended at a lifetime high, a day after the Government announced its measures to recapitalize in the Public Sector Banks (PSBs) and boost its investments in the infrastructure sector.

According to the AsiaOne Magazine, "the 30-share Sensex surged 435.16 points, or 1.33%—its biggest single session gain since 25 May, when it had surged 448.39 points—to close at a new peak of 33,042.50. The broader 50-share Nifty finished at a fresh lifetime high of 10,295.35, up by 87.65 points, or 0.86%".

This spur in the economy was pushed by the inclusion of Rs. 2.11 trillion recapitalization plan for public sector banks and a massive Rs. 6.92 trillion road-building program. State Bank of India (SBI), the banking giant boosted up by 27.58 percent and emerged as the biggest gainer of this session. Other banks including Punjab National Bank, Canara Bank, Bank of Baroda, Bank of India, Bank of Maharashtra, Allahabad Bank, IDBI Bank and Syndicate Bank followed the trend by gaining up to 46.20 percent.

Anand James, Chief Market Strategist at Geojit Financial Services revealed to AsiaOne News that "Government's recapitalization plan sparked astonishingly steep gains in PSBs, while short covering ahead of F&O expiry also added momentum. Giddy levels though saw profit booking in sectors other than banks, as investors continued to mix and match the earnings and valuations with more key earnings still to play out".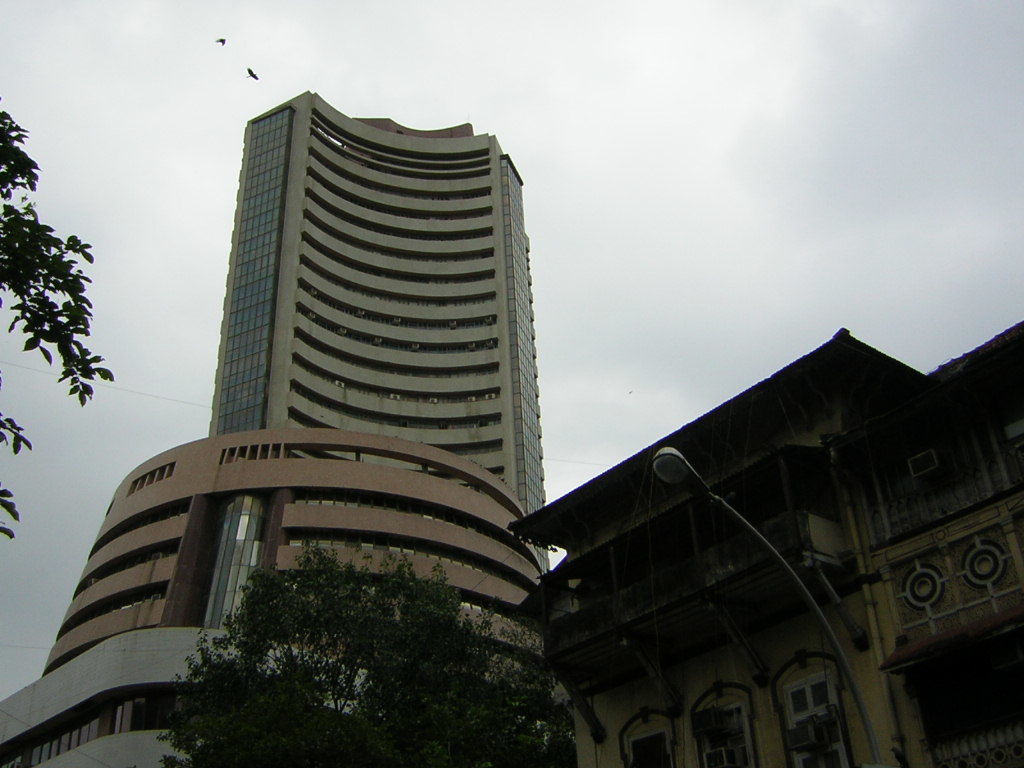 Government's push for the Indradhanush project and the Bharatmala project, for PSBs and infrastructure sector, respectively, were the driving factors for the Street responding positively to this change. The Bharatmala project hopes to construct 20,000 km. of highways connecting western and eastern parts of the country. The infrastructure giants that gained majorly from this project in the stock market were Larsen & Toubro (L&T), National Cadet Corps, IRB Infrastructure, GMR Infrastructure, Siemens, Engineers India, and Bharat Heavy Electricals Limited (BHEL) rallied up to 7 percent.

AsiaOne News findings disclosed that apart from PSBs and infrastructure boost, other factors were also impressed upon this groundbreaking trend in the Indian stock market. One of them happens to be the global factors: both the US and Asian markets have been trading on a strong note. The Dow Jones industrial average rose sharply on Tuesday on the back of strong quarterly results from 3M and Caterpillar. The 30-stock index closed 167.80 points higher at 23,441.76, hitting in a day and closing record highs. The Nikkei 225 rose 0.17% as the dollar held onto overnight gains.

As per the analysis of AsiaOne Magazine, the only pan-Asia Business and News magazine, October F&O expiry is also a factor adding to this change, a rise in F&O and the market-wide rollover to the next month stood at 35 percent when compared to the average of the last three sessions, which is 31 percent. Nifty future rollovers were at 32 percent while the average for last three sessions accounted for 28 percent.